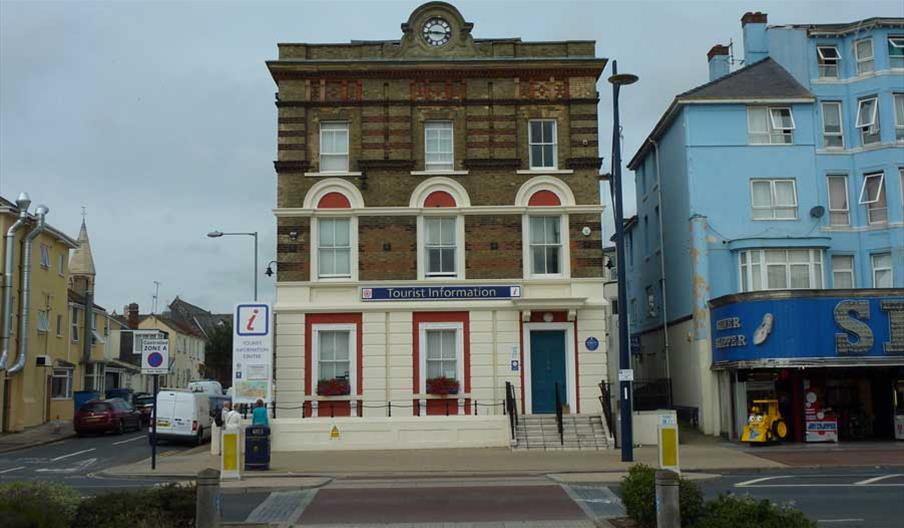 About
Great Yarmouth Tourist Information Centre is on Marine Parade.
We've got all the information you need to get your holiday off to a great start, from leaflets about tourist attractions in Great Yarmouth, to leaflets about things to do and places to go in the rest of Norfolk and Suffolk.
There's easy access if you've got a pushchair or wheelchair, with a ramp to the right of the building leading directly to the front door. Once inside, there's more than enough room for you to get about safely and easily.
We've got lots of information about local public transport, with details about buses and trains which leave from the town, we also sell National Express tickets.
Talking of tickets, we operate as a ticket agent for a number of local attractions, so you can plan your stay and get your tickets all under one roof.
If you're not sure what to do, where to go or where to stay, speak to one of our friendly Tourist Information Centre staff who have a broad knowledge of all that the resort has to offer. They can even book you accommodation if you've come on a spur of the moment break!
If you're thinking of booking your holiday now and would like some advice, just give us a call on 01493 846346 and we'll do our best to help.
We look forward to seeing you in Great Yarmouth soon.

Beach Wheelchairs available free of charge.
Facilities
Accessibility
Children
Parking
Free Parking
Parking with charge
Property Facilities
Dogs not accepted (except guidedogs)
Gift shop
Smoking not allowed
Site Features
Regional Tourist Board Member
Welcome Host
Map & Directions
Road Directions
By Road
On arrival in Great Yarmouth, follow signs to the seafront.
Accessible by Public Transport: Great Yarmouth station is 2 miles away.