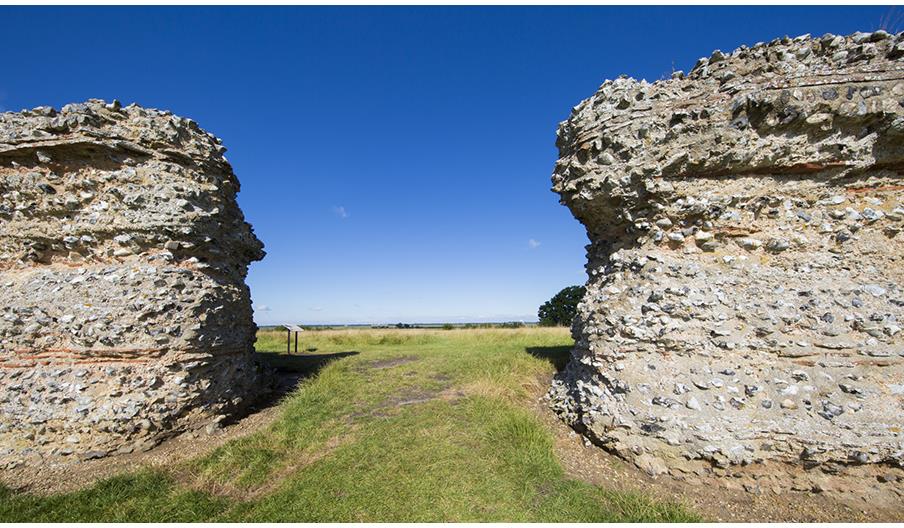 About
This walk is a 1.5 mile (2.5 kilometre) circular walk around Burgh Castle starting at Burgh Castle Roman Fort car park on Butt Lane in Burgh Castle near Great Yarmouth.
A short rural walk with stunning riverside views and chance to explore the historic Roman Fort on this English Heritage site. An excellent walk for all the family.
There are no public facilities or refreshments available on the site. However, Burgh Hall is only a short distance from the starting point and serves food and drink throughout the year and has a small swimming pool and soft play area for children.
Difficulty level: easy
Surface: approximately 90% soft and 10% firm
Parking: at Burgh Castle Roman Fort car park on Butt Lane, Burgh Castle
Facilities
Routes
Accessibility of route - Limited
Description of route - Circular rural walk
Length of route (miles) - 2
Typical duration of route - 1.5 hours
Map & Directions