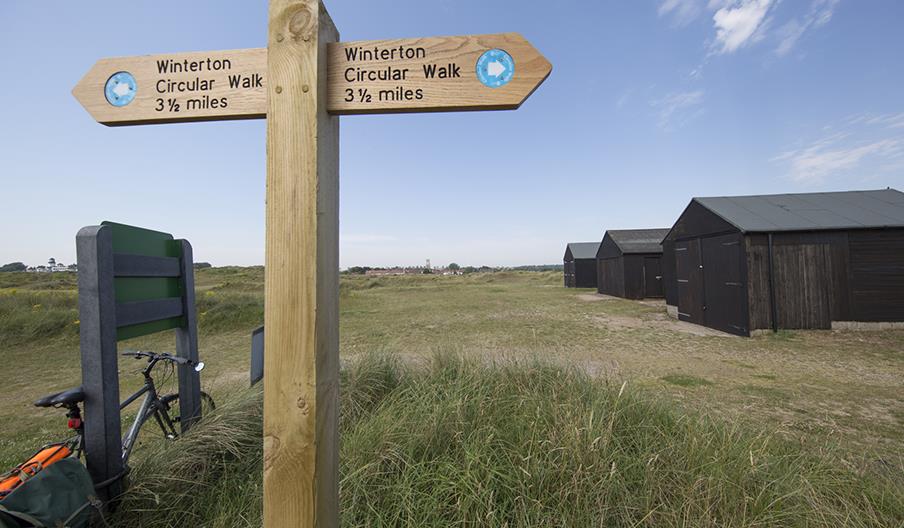 About
The Winterton-on-Sea via East Somerton Walk is a 3.3 mile (5.3 kilometre) circular walk starting at the Beach Road public car park in Winterton-on-Sea near Great Yarmouth.
A walk with great coastal views which will take you along a route passing the remains of St. Mary's Church hidden in the wood, the current 14th century church of Holy Trinity and the site of WInterton-Horsey Dunes which is a site of special scientific interest.
Next to the car park and starting point you will find public facilities and the WInterton Dunes Cafe which is always a good spot for refreshments.
Difficulty level: easy
Surface: approximately 30% soft and 70% firm
Parking: at Beach Road public car park in Winterton (seasonal charges)
Facilities
Routes
Accessibility of route - Suitable for pushchairs
Description of route - Circular walk
Length of route (miles) - 3
Typical duration of route - 2.5 hours
Map & Directions